Our History
The Hotel Alte Post breathes the history of Oberammergau. The oldest existing reference dates back to 1612, making it probably the oldest hotel in town. Coats of arms from the days of yore adorn the historic exposed-beam ceiling of our restaurant; a testimony left by the tradespeople who cherished the qualities of the "Löwe" guesthouse, as it was called back then.
The Hotel Alte Post has been owned by the Preisinger family since the end of the 19th century and is now being run by the fifth generation. In this tradition, we endeavour to make the stay as pleasant as possible for the modern guests of our distinguished hotel.
A talent for acting runs deep in the family. In the Oberammergau Passion Plays put on in 1950 and 1960, Grandfather Preisinger played Christ, the father Pilatus, and the son Judas. Here we see the three present-day Anton Preisingers during Passion 2000.
It's a really unique place, our Hotel "Alte Post", situated in the heart of Oberammergau. We have a total of 72 beds in 38 rooms. Most rooms are accessible by lift. We also provide family rooms with connecting doors and wheelchair-accessible rooms. If you are organising an active stay, you can book our new Bike & Ski Room. You can enjoy culinary delights in our various restaurants or perhaps on the sun terrace.
We look forward to being your hosts.
The Anton Preisinger family
Information Passion Play 2022
30. October 2019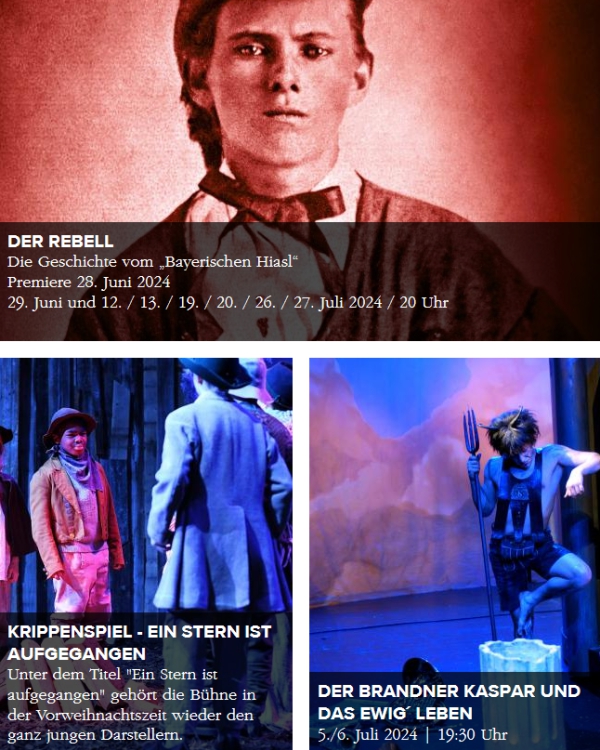 Passion Play 2022
Thank you for the wonderful summer of 2022!
See you soon
Warm regards
Family Preisinger & staff!
Hotel Alte Post Oberammergau
Dorfstraße 19
82487 Oberammergau
Tel.: 0 88 22 / 91 00
FAX: 0 88 22 / 91 01 00
mail: This email address is being protected from spambots. You need JavaScript enabled to view it.