Sun terrace
approx. 100 seats
Immerse yourself in the lively hustle and bustle on the village square while you enjoy a latte macchiato on our terrace. The wonderful view over the local Kofel mountain makes the Bavarian treats from our superb restaurant taste even better. Good wines and freshly tapped beer round off your stay and invite you to just chill.
Der Brandner Kaspar und das ewig´ Leben
12. July 2018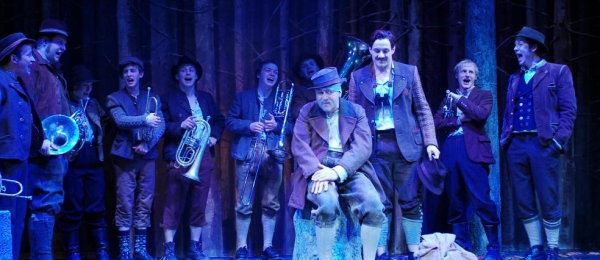 4./5. JULI 2019 | 19:30 UHR
Nach dem großen Erfolg des "Brandner Kaspars" im Passionstheater in den letzten Jahren ist am 4. und 5. Juli 2019 die Erfolgsinszenierung des Münchner Volkstheaters erneut in Oberammergau zu sehen.
Der Brandner Kaspar überlistet den Tod. Als der Boandlkramer kommt, um ihn zu holen, macht er ihn mit Kerschgeist betrunken und schwindelt ihm beim Kartenspiel einige weitere Lebensjahre ab. Die Geschichte ist bekannt und eine Erfolgsgeschichte des Münchner Volkstheaters. Rund 300-mal spielte das Ensemble vor ausverkauftem Haus in München und war im November 2006 sogar an der Copacabana in Rio de Janeiro zu Gast. Die Premiere war am 30. März 2005 am Münchner Volkstheater.