Menu
Soups
Pancake soup
Clear soup with shredded pancakes
€ 4,80
Homemade goulash soup
big cup with aromatic farmhouse bread
€ 5,80
€ 6,90
Potato soup with marjoram
big cup with a pair of sausages and bread
€ 4,80
€ 6,90
Beef bouillon
with semolina dumpling
with liver dumplings

€ 4,80
€ 4,80
Traditional bavarian "wedding soup"
with shredded pan cakes, semolina and liver dumplings
€ 6,90
Starters and salads
Green Salad
leaves of salad with vinaigrette and french dressing
€ 4,80
Mixed Salad
different salads with vinaigrette and french dressing
€ 5,80
Mixed Vegetables
different kind of vegetables
€ 4,80
Starter plate
with roasted anti-pasti-vegetables, farmer´s ham,
toast and butter
€ 10,80
Salad bowl
several fresh leaf and raw salads, toast and butter
Chef: with ham, cheese and egg
€ 11,90
House: with tuna, anti-pasti-vegetables, onions, olives
€ 12,90
Hot dishes
Filet of char
roasted in almond butter, potatoes
€ 16,80
Wiener Schnitzel
breaded escalope, with french fries,
mountain cranberry jam, mixed salad
from pork
from veal

€ 15,50
€ 17,90
Sirloin steak
with roasted onions, jus,
rösti (fried pancake of grated potatoes), green beans
€ 18,50
Mixed grill
medallions from beef and pork, sausages, bacon,
hollandaise sauce, and French fried potatoes, salad
€ 18,50
Rump steak
grilled tomato, French fried potatoes, herb butter, salad
€ 18,50
Bavarian specialties
Vegetable Rösti
Fried mixed vegetables on a fried potato omelette
gratinated with sauce hollandaise and cheese from Ettal
€ 9,80
Bavarian plate
Roasted pork, several sausages, sauerkraut and bread dump
€ 13,50
Ammergauer Knödel Gröstl
fried slices of dumplings, with bacon bits, egg, salad
€ 9,80
Käsespatzen
Swabian noodles, served in a pan, with roasted onions, salad
€ 9,80
Schwabenpfandl
pork medallions in cream sauce, cheese spaetzle
roasted onions, served in a pan, mixed salad
€ 16,50
Roasted pork
with dark beer sauce, potato dumpling, red cabbage
€ 10,50
Farmer's omelet
with pieces of roasted meet, onions, mixed salad
€ 9,80
Goulash of venison
red cabbage, Swabian noodles, mountain cranberry jam
€ 16,50
Our house plates - from 6:00 p.m. and 2 person minimum
We serve a starter salad to all of our warm plates. After the dinner a "schnaps" or Espresso is waiting for you.
Snack plate "Ammergau
rustic snack with several kinds of pork sausage, cheese from Ettal cold meat, lard in a small bowl, radishes, mixed pickles, aromatic farm house bread and butter
p.P. € 11,90
Post horn plate
medallion of pork, beef tournedos, pork escalope, roasted bacon, sausages, sauce hollandaise, vegetables, dauphine potatoes, French fried potatoes
p.P. € 22,00
Ammergauer Bauernschmaus
roast pork, sausages, smoked and roast meat from the grill, dark beer sauce, sauerkraut, bread and potato dumplings
p.P. € 18,90
Grilled Entrecote double
double sirloin steak, vegetables, grilled tomatoes, potato rösti, potato croquettes, sauce béarnaise, herb butter
p.P. € 23,00
Snacks
Cheese plate "Ammergau"
several types of cheese from the cheese dairy Ettal,
with fig mustard and aromatic farm house bread
€ 12,90

Münchner Weißwürste
veal sausages with pretzel and sweet mustard
2 pieces
3 pieces
extra pretzel



€ 6,60
€ 8,20
€ 1,50
Post plate
rustic snack plate with several types of pork sausages
cheese from Ettal smoked meat, lard in a small bow
aromatic farm house bread and butter
€ 12,90
Bavarian sausage salad
pork sausages in vinegar and oil
with onions rings and aromatic farm house bread
€ 9,50
Sweets and desserts
You will find more deserts an our ice cream menu
Homemade "Kaiserschmarrn"
as a main course
as a dessert
€ 9,80
€ 7,90
Apple strudel with custard sauce
as a main course
as a dessert
€ 6,90
€ 4,50
Red fruit jelly
with custard sauce and whipped cream
€ 5,50
Apple fritters with custard sauce
€ 6,90
opening hours:
Our restaurant is open all day. No day of rest.
Heimatsound Festival
30. June 2017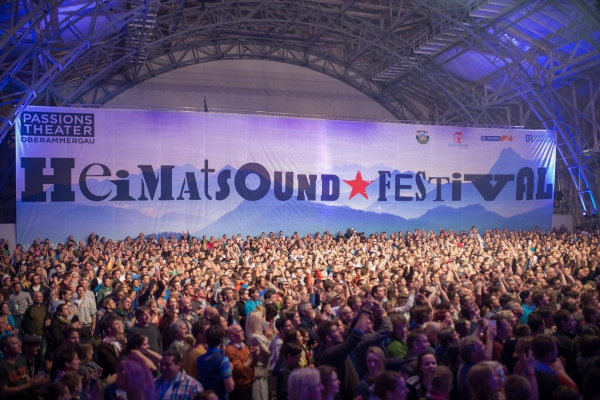 Am 26. / 27. Juli 2019 findet im Passionstheater Oberammergau das 7. Heimatsound★Festival statt. Für zwei Tage und Nächte bringen wir echtes Festivalfeeling ins Ammertal. Ein ganzes Dorf wird im Ausnahmezustand sein!
Zwei Tage und Nächte bringt das Heimatsound★Festival Top – Bands und Newcomer nach Oberammergau. Für das Festival werden die Sitze im Passionstheater ausgebaut und das Passionstheater der Musik gewidmet. Das Theater ist ziemlich einzigartig. Es ist die größte Freiluftbühne mit überdachtem Zuschauerraum weltweit. Seit 2009 ist die Bühne auch mit einem fahrbaren Dach ausgestattet, man hat somit das Gefühl eines Open Airs, die Künstler und Zuschauer sind aber vor Wind und Wetter geschützt.
In den ersten Jahren war das Heimatsound★Festival immer so gut wie ausverkauft, an zwei Tagen feierten tausende Besucher im und ums Passionstheater.
Chor Fantasie
13. July 2017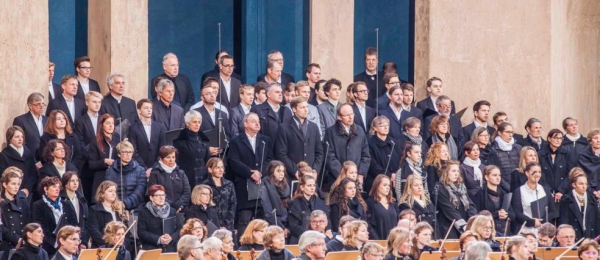 7. Juli 2019 | 20 Uhr
Ein außergewöhnlicher Konzertabend erwartet die Besucher des Passionstheaters, wenn im Sommer erstmalig die neu formierten Ensembles für die Passionsspiele 2020 mit symphonischer Chor- und Orchestermusik aufwarten. Gekrönt wird dieses Konzert mit der großartigen Fantasie für Klavier, Chor und Orchester in c-moll op. 80, genannt "Chorfantasie", von Ludwig van Beethoven. Als würdiges Schlussstück für seine große Orchesterakademie am 22. Dezember 1808 im Theater an der Wien schrieb Beethoven dieses Werk unter großem Zeitdruck. Da der Klavierpart von ihm nicht mehr rechtzeitig fertiggestellt werden konnte, musste er diesen bei der Uraufführung improvisieren – für Beethoven, einem der besten Klaviervirtuosen seiner Zeit, vermutlich kein Problem.
Eine Besonderheit dieses Konzerts: Neben den neuen Klangkörpern der Passionsspiele stellen sich auch deren drei musikalische Leiter zum ersten Mal vor.
Leitung: Eva Kammerer, Christian Wolf, Markus Zwink
Die Pest
6. July 2018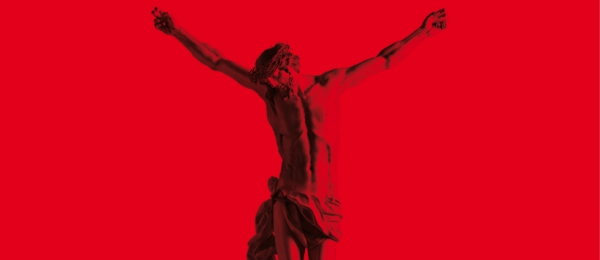 Premiere 28. Juni 2019
29. Juni und 12./13./19./20. Juli und 2./3. August 2019 | 20 UHR
Das Stück erzählt die Geschichte des Tagelöhners Kaspar Schisler, der sich den Sommer 1633 über – mitten in den Wirren des Dreißigjährigen Krieges bei einem Bauern in Eschenlohe als Knecht verdingte und am Kirchweihfest 1633, von Sehnsucht nach Frau und Kindern getrieben, über den Berg an den Pestwachen vorbei nach Oberammergau kam. In Eschenlohe wütete, wie in vielen Teilen Bayerns, der "Schwarze Tod", die Pest. Oberammergau wurde durch fleißiges Wachehalten von der Ansteckung bewahrt. Doch Kaspar Schisler brachte an jenem Kirchweihabend die Krankheit ins Dorf und den Tod über 84 Menschen. In großer Not gelobten die Oberammergauer alle zehn Jahre das Passionsspiel aufzuführen, damit Gott der Pest ein Ende bereite. Der Überlieferung nach ist nach dem Gelöbnis niemand mehr in Oberammergau an der Pest gestorben.
Der Brandner Kaspar und das ewig´ Leben
12. July 2018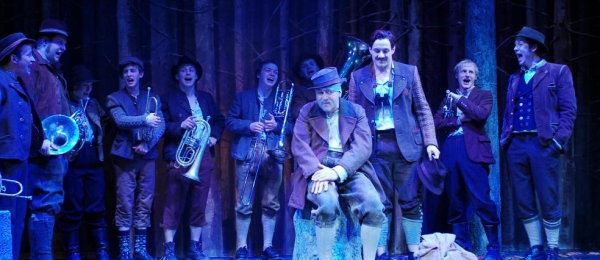 4./5. JULI 2019 | 19:30 UHR
Nach dem großen Erfolg des "Brandner Kaspars" im Passionstheater in den letzten Jahren ist am 4. und 5. Juli 2019 die Erfolgsinszenierung des Münchner Volkstheaters erneut in Oberammergau zu sehen.
Der Brandner Kaspar überlistet den Tod. Als der Boandlkramer kommt, um ihn zu holen, macht er ihn mit Kerschgeist betrunken und schwindelt ihm beim Kartenspiel einige weitere Lebensjahre ab. Die Geschichte ist bekannt und eine Erfolgsgeschichte des Münchner Volkstheaters. Rund 300-mal spielte das Ensemble vor ausverkauftem Haus in München und war im November 2006 sogar an der Copacabana in Rio de Janeiro zu Gast. Die Premiere war am 30. März 2005 am Münchner Volkstheater.